Eugen Tarnow
July 11 2011 10:14:09 PM
Recently one of the three largest Indian outsourcing companies was accused by one of its workers of breaking the visa laws by paying Indian salaries to staff working on premises in the US.
Just how much did this cost the US IT worker? Here is an estimate using last year's revenues for the fourth largest Indian outsourcing companies (all numbers in $billion except the number of workers which is in million):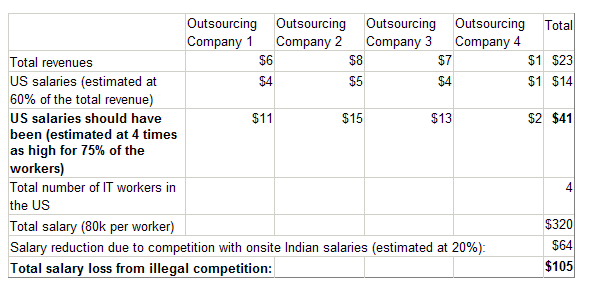 Prosecuting the outsourcing companies for breaking the visa laws would be a very inexpensive way to achieve IT job growth in the US. It would also increase the salaries in a field that has seen mass flight.
The people behind
ReduceMail Pro
obey all INS regulations.